In 1997, Mayor Bill Schmitt formed the Jasper Partnership Commission. Its primary objective is to provide a central point to strengthen communication and promote Sister City related activities with Jasper's sister city--Pfaffenweiler, Germany. Read more about the Sister City history.
Board Members:
Max Verkamp, President
Stan Jochum, Vice-President
Irene Kapp
Steffi Schmuecker
Kim Lottes
Andrea Gramelspacher
Gina Schuetter
Join us for the 37th Anniversary Trip to Pfaffenweiler!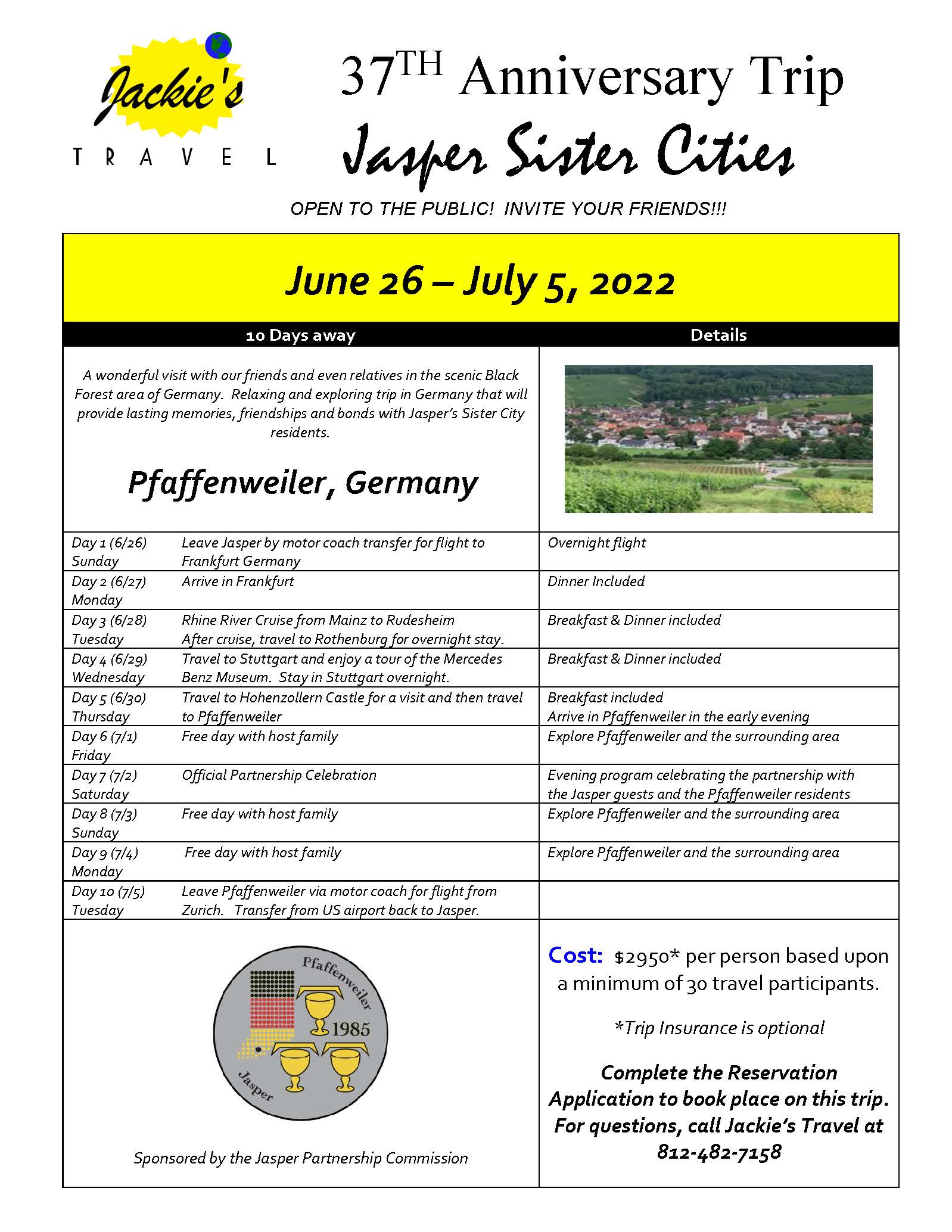 Click on "Useful Links" tab below to watch informational videos regarding the trip.