POLICY OF TREATMENT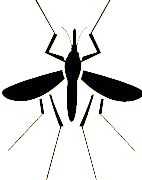 The Street Department has developed and implemented a mosquito surveillance and control program to help alleviate the spread of West Nile Virus and other mosquito-borne illnesses. They work diligently to locate and eradicate mosquito breeding sites & applying larvicides at those breeding sites which cannot be eliminated, such as; retention ponds, drainage ditches, storm drains, and catch basins, etc.
The Street Department will periodically make inspections throughout the corporate limits of the City of Jasper to identify areas with standing water. A list of these areas is maintained at the Street Department; however, they do not have the resources to identify every area of possible concern; and therefore, input from residents concerning a potential breading area is encouraged.
Information of Treatment
Larvicides eliminate mosquitoes while the insects are living under water in their larva stage, therefore larvicides must be applied directly to these bodies of water. Adulticides are those pesticides which eliminate adult mosquitoes. Adult mosquitoes can only be eliminated while flying, thus, adulticides must be sprayed into the air either from ground vehicles or from helicopters and airplanes.

The City of Jasper uses a larvicide called Natular which is a pesticide that is used to control immature mosquitoes while they are living and growing under water in their larva stage of development. When mosquito larva eat the larvicide, toxins are produced which bind to certain cells (called receptor cells) in the intestine of the mosquito. This process disrupts the manner in which the intestines function, therefore ultimately causes the insect to starve to death. The special receptor cells which are disrupted by Natular, are present only in the intestine of mosquitoes. Humans, animals, or marine life do not have these type of receptor cells.
Some larvicides are made from chemicals. Other larvicides, called microbial larvicides, are made from naturally occurring bacteria. Natular is a microbial larvicide made from a kind of bacterium called Bacillus Sphaericus. Found throughout the world, Bacillus Sphaericus has been registered by the federal EPA since 1991 for use against various kinds of mosquito larvae. Microbial pesticides such as Natular, have undergone extensive testing prior to registration. They are essentially nontoxic to humans when they are used according to label directions. When used in water, the bacteria are rapidly destroyed, and their toxins do not harm fish or other marine life.
Record Keeping
Records are kept at the Street Department of sites treated, the amount of granular used, and frequency each site is visited.
Future Planning
An inspection is performed annually during the first part of April by the Street Department. This inspection occurs during a period of average rain fall. Current and future weather conditions are considered prior to the application of larvicide. During rainy conditions most drainage ways will have considerable flow and will require less treatment, while during dry conditions, heavier treatment is required, as less flow allows water to stand in low areas. Drought like conditions require less treatment in some areas.
Initial Inspection
An initial inspection of drainage ways within the City, was performed in April 2003. Prior to this inspection, the City was divided into six sections: Northwest, North, Northeast, Central, Southwest, and Southeast. Each map was studied prior to a physical inspection being performed to identify drainage ways and retention areas. As a result of the inspection, drainage ways were classified by one of three categories: dry, standing water, or running water.