Re-Opening Jasper City Hall to Public
We have been serving you through our drive-thru, on the phone, appointments, and through zoom meetings during this period of disruption. Starting on Monday, June 15th, 2020, we will again be providing service to you in person.
We want to ensure the safety of our customers and our employees and would appreciate your help and understanding as we begin re-opening, with some restrictions & guidelines required: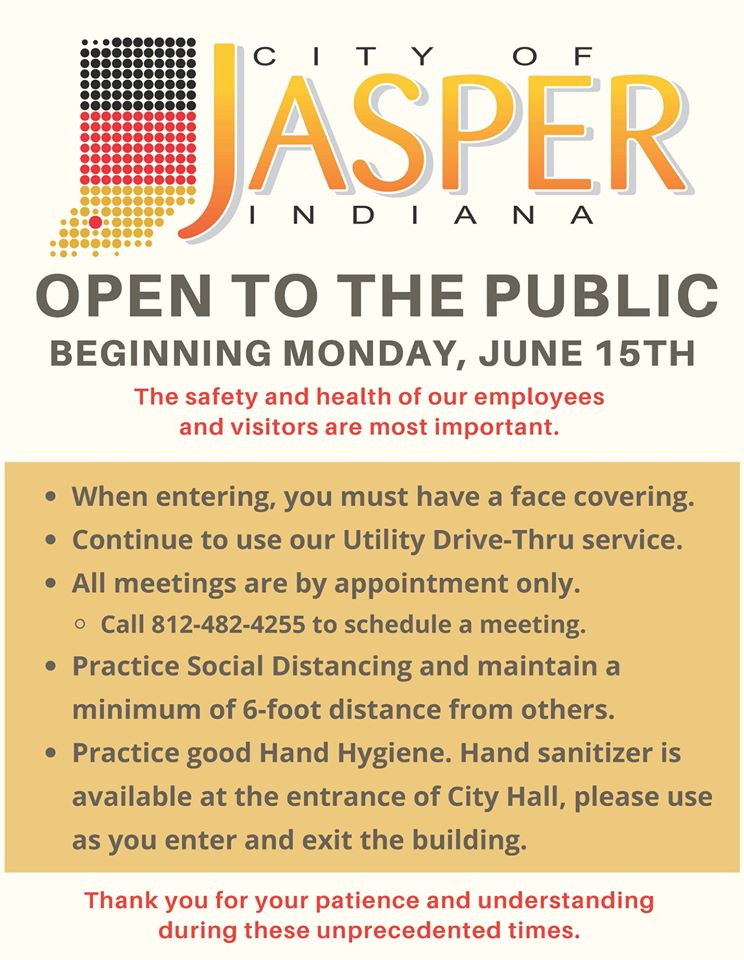 When entering, you must have a face covering.
Continue to use our Utility Drive-Thru service.
All meetings are by appointment only.
ο Call 812-482-4255 to schedule a meeting.
Practice Social Distancing and maintain a minimum of 6 foot distance from others.
Practice good Hand Hygiene. Hand sanitizer is available at the entrance of City Hall,
please use as you enter and exit the building.


-----------------------------------------------------------------------------------------------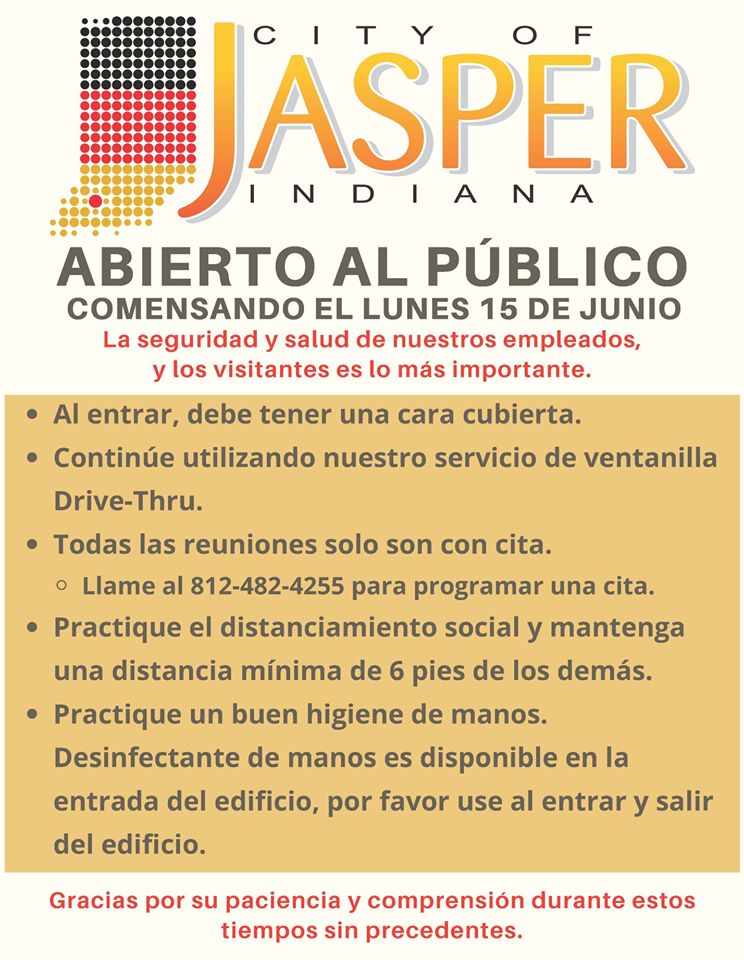 Al entrar, debe tener una cara cubierta.
Continúe utilizando nuestro servicio de ventanilla Drive-Thru.
Todas las reuniones solo son con cita.
ο Llame al 812-482-4255 para programar una cita.
Practique el distanciamiento social y mantenga una distancia
mínima de 6 pies de los demás.
Practique un buen hygiene de manos.
Desinfectante de manos es disponible en la entrada del edificio,
por favor use al entrar y salir del edificio.