Contact Us
Physical Address

Electric Utility Office
(
more
)
800 McCrillus St
Jasper, IN 47546
Get Directions
Mailing Address

PO Box 750
Jasper, IN 47547
Phone:


(812) 482-6881

Fax:


(812) 482-9424
Related Topics
Boards & Commissions
More Information
Electric Utility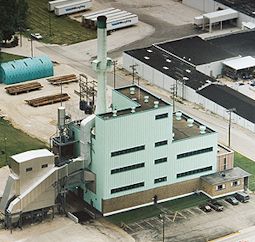 The Jasper Municipal Electric Utility was formed in 1904 and the Generation Plant, located on East 15th Street, went into operation in 1968.

The Electric Distribution Department connects to the Generation Plant, and to our external power supply source, at four Electric Sub-Stations located strategically around the City. Each Sub-Station is equipped with two 12/16/20 mVA transformers. The Sub-Stations reduce the Voltage from 69,000 Volts to usable 13,200 Volts which are then distributed through 16 distribution circuits over more than 80 miles of overhead and underground wire to the City's homes and businesses. New meter installations, inspection, and periodic testing are a vital part of the Distribution Department's responsibility.

The Electric Generation Department consists of a coal fired generation plant located on 15th Street. The plant generates at 13,200 Volts with a peak output of 14.5 MegaWatts which enters the distribution system at one of the Sub-Stations.

The power required to serve the City's needs is purchased from the Indiana Municipal Power Agency (IMPA). The Generation Plant operates when called upon for power grid support or when economically beneficial.

The Jasper Municipal Electric Utility takes pride in its history of customer service and safe electric utility practices.
Locations
DISTRIBUTION


Location: 800 McCrillus Street
Phone: 812-482-6881
Fax: 812-482-9424

GENERATION


Location: 1163 E 15th Street
Phone: 812-482-3003
Fax: 812-634-6878